Neil Bush revisited Beijing Royal School
Source:Beijing Royal School&nbsp&nbsp&nbsp&nbsp Oct-13-2015
On the March 26th, Neil Bush visited BRS and gave a speech relating to "The importance of US and China relationship and teenager responsibility". During the session, Mr. Bush indicated the personal quality and responsibility teenage students have in this globalizing century based on his own experience as a member of Bush family.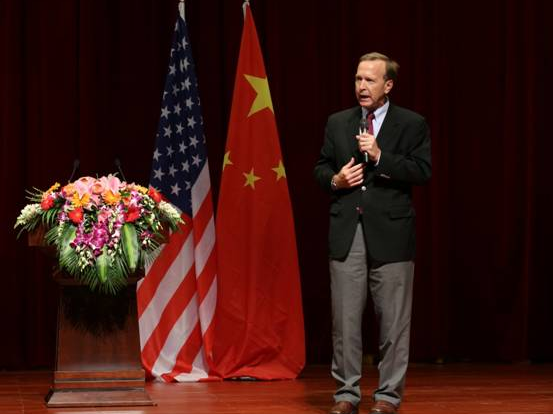 He also told BRS students about the risk-taking personality he has learned from his father; the persistence he has got from his brother; the care and dedication for the worldwide common good from his daughter Lauren; and the love devotion of his mother to the whole Bush family. Mr. Neil believes that to change the world, we need to start from small in daily life. To love, and to care for others——these are what make this world different.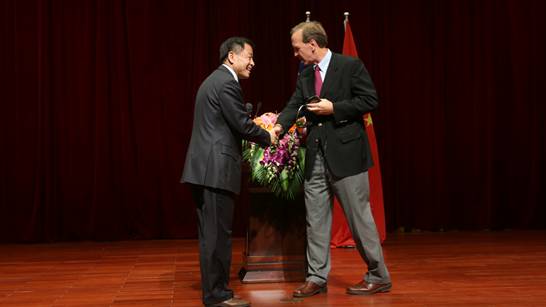 This is the second time Mr. Neil visits Beijing Royal School. The session has been conducted by Principal Wang GuangFa, and all BRS students have participated the speech and discuss in the multi-functional gymnasium and raised many questions relating to issues involving international politics, economic situation, family education and etc.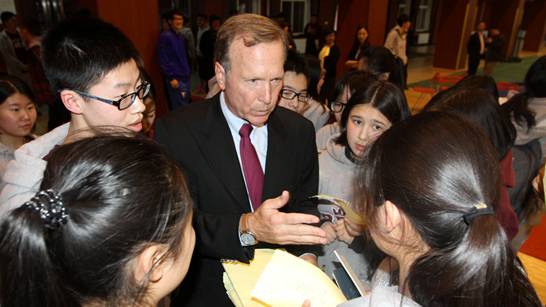 Mr. Neil comments that he quite appreciates the idea and visions that Principal Wang GuangFa holds for the first time he visits, and this time he shows more expectation about the students as he has been impressed.
no