Recruitment-English Drama Teachers
Source:Zhuomei Education&nbsp&nbsp&nbsp&nbsp Mar-07-2014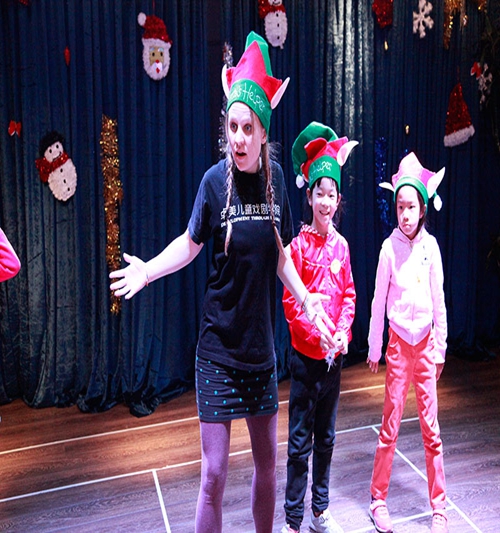 The Job:
Enthusiastic and passionate, you lead your students through two-hours of highly energetic and dramatic classes both at the head office and branch as well as in primary and middle schools around Beijing. You get a local taste of living like the locals as travel on their buses and subways is a must! Trainings, lesson plans, curriculum and scripts are ALL provided. All you need is to BREATHE LIFE into it! Just like Lights! Camera! Action you will Teach! Communicate! Direct! Produce!
You should have clear speech without strong accent, vibrant dynamic personality, outgoing nature and gets along well with other colleagues. She must be a strong communicator with parents, peers, school administrators and fellow teaching staff. Finally, you are personally motivated to help children grow and improve in their learning of the performing arts in English.
Desired Skills and Experience
Preferred but not essential Qualifications:
•Diploma in Trinity College Performing Arts or
•Bachelor or Master Degree in Fine Arts / Theater / Performance
•TESOL or TEFL
In addition to Required Qualifications and Work Experiences
•Minimum Bachelor's Degree
•Minimum 2 years post graduation TEACHING experiences with children from any of this age group - 4 to 17.
•Working Knowledge of Microsoft Word, Email systems and Skype.
•NATIVE ENGLISH SPEAKER
About this company
Beijing Dreamaker Academy was established in 9/2010 and is the Franchisor for the Helen O'Grady Drama Program in China. Since its launch, it has grown from a base of 9 students to more than 1,500 today in several established primary schools attached to renown Universities in Beijing. Our teaching team is growing rapidly! Dreamaker Academy welcomes full and part-time teachers to join us.
The Helen O'Grady Drama Academy is an international company established 34 years ago and headquartered in U.K. With more than 60,000 students attending classes weekly, it is the largest children's organization of its kind in the world. Our aim is to develop children through drama, building confidence, self-esteem, empowering them to achieve and excel in their dreams.
Learn more about us on www.helenogrady.co.uk and www.dreamaker.com.cn.
APPLICANTS
Please send in your cover letter and C.V. to Cindyliu@dreamaker.com.cn. You should indicate your skype address for interview on your cover letter. If you are in Beijing, we will schedule an appointment and invite you to visit us at our Head Office in WangJing. Please direct all enquiries about the job to the email id or call +8610 18910272395 (Beijing China).